WELCOME TO ON-SITE SERVICE DIVISION
Modern Precision Engineering Company, providing some of today's most technologically advanced on site, portable, in situ, and in place field machining services. In addition to repairing machinery directly for manufacturers, we are proving services for all the Middle east largest, Oil and Gas industries, Petrochemical Industries, Drilling companies, saline water conversion plants, waste water treatment plants.
We can confidently say, "we are one of the Middle East's largest portable machining, on-site machining, mobile machining, and in-place machining tool inventories." When integrating any of the MPEC portable machining or onsite machining tools with personnel from our highly Skilled technical team, the result are precise, efficient and cost effective.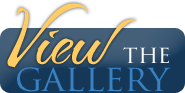 Our service is around the clock 24X7 Whether you're approaching a planned Turned Around, Emergency Breakdown, require support in a new construction project, or are overwhelmed by demanding emergency outage repairs, we're ready to provide you with the right machinists and on-site machining, field machining, portable machining, in situ machining, mobile machining, or in place machining tools and machines, which will solve your problem!.
MPEC is dedicated to combining integrity with commitment to quality, to set industry standards in safety requirements and to continually meet the expectations and needs of our customers.